An overlook of key people involved in creating AvP The Movie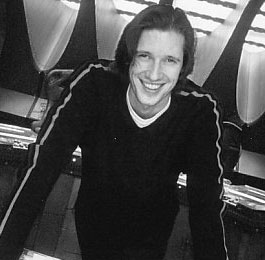 PAUL W.S. ANDERSON
(Director, Writer) grew up in Newcastle, England, and focused his sights from an early age on the film industry. He left Newcastle to study at Warwick University where he graduated with a degree in Film & Literature Studies in 1986. While still a student, he wrote the first draft of the motion picture "Shopping." He stayed in Warwick to become the youngest student in the university's history to complete an MBA, in 1988.

Following graduation, Anderson continued to write across various genres. He was a principal episode writer for "El Cid," a TV police drama. He also wrote and directed a short film entitled "Speed," shot in his native Newcastle, and an award-winning documentary about spina bifida called "The Spiral Cage."

"Shopping," financed by Channel Four, was Anderson's feature film directorial debut. The film, which screened at the Sundance Film Festival, starred Jude Law and Sadie Frost.

In 1992, Anderson co-founded Impact Pictures Ltd. with his partner Jeremy Bolt. The company is based in Los Angeles and London and has an overhead, development and financing deal with Germany-based Constantin Film. Anderson then directed the action-adventure "Mortal Kombat," which grossed over $150 million worldwide. His third movie, "Event Horizon," starred Laurence Fishburne and Sam Neill. In 1998, Anderson was back in the United States directing "Soldier," produced by Impact. The sci-fi action film starred Kurt Russell and Jason Scott Lee.

In 1999, Anderson created "The Sight," a supernatural thriller television series produced by Fox Television Studios, FX networks and BSKYB. Starring Andrew McCarthy and directed by Anderson, the pilot episode was broadcast in 2000 to high ratings in both the U.K. and the U.S. It was FX's top rated original drama.

Anderson's "Resident Evil," which he wrote, produced and directed, was an adaptation of the best selling video game of the same name. Starring Milla Jovovich and Michelle Rodriguez, and filmed on location in Berlin, it was the first project to be produced by both Impact and Constantin.
---
Buy It Now !!!
---
DAN O'BANNON
(Story) has been a screenwriter of note since 1979, when "Alien" stunned international audiences with its creativity and vision. His film career continued with screenplays for "Blue Thunder" and "Total Recall."
Less well known is his interest in and study of physics, history and arcane, which inform and enrich his work. O'Bannon recently completed a book, O'BANNON'S RULES OF WRITING: The Definite Guide to Screenplay Structure, which is to be the first offering of Chapman University Press. Another recent book project is The Necronomicon.
---
RONALD SHUSETT
(Story) was Executive Producer of "Minority Report." "Minority Report" was based on a short story by Philip K. Dick. Shusett co-produced and co-wrote the box-office hit "Total Recall" (starring Arnold Schwarzenegger and Sharon Stone), based on another Dicks short story.
In addition to the Oscars® won for the innovative special effects by both "Alien" and "Total Recall," Shusett's movies were also honored by The Academy Of Science Fiction, Fantasy and Horror Films.
His other film credits include "Freejack," starring Anthony Hopkins and Mick Jagger; "Above The Law," which launched the career of Steven Seagal; "King Kong Lives"; and "Dead And Buried," which went on to become a cult classic in the contemporary horror film genre.
---
JOHN DAVIS
(Producer), Chairman of Davis Entertainment, is one of Hollywood's most prolific producers of major motion pictures and movies for television. His 60-plus film and television productions have earned more than $2 billion worldwide.
Davis Entertainment's three divisions – feature film, independent film, and television – develop and produce film and television projects for the major studios, independent distributors, networks and cable broadcasters. The company, established in 1985, currently has a first-look production deal at Twentieth Century Fox, and has over 30 motion picture projects in development at the major studios.
A hallmark of Davis' success is his ability to attract the industry's most successful actors, directors, writers and other creative talent time and again to his productions. His proven ability to find and develop commercial projects, coupled with his long-standing creative relationships, account for his consistency in producing both large and modest scaled theatrical productions, as well as major telefilms and specialized cable programming.
In addition to ALIEN VS. PREDATOR, Davis produced the recent films "I, Robot," starring Will Smith, for Fox; "Garfield" for Fox, based on the beloved comic strip character, in a live-action/CGI adventure starring Breckin Meyer and Jennifer Love Hewitt; and the John Woo action film "Paycheck" starring Ben Affleck and Uma Thurman; "First Daughter" starring Katie Holmes for Regency/Fox. Upcoming films include "Fat Albert" for Fox, based on Bill Cosby's beloved characters; and "The Flight of the Phoenix" for Fox, a retelling of the classic Robert Aldrich-directed film starring James Stewart.
Davis produced the hit Eddie Murphy comedy "Daddy Day Care," also starring Steve Zahn, Jeff Garlin and Angelica Huston, produced with Revolution Studios. Davis' other recent feature releases include the Fox/Davis "Life or Something Like It" starring Angelina Jolie, and the hit action film "Behind Enemy Lines" starring Owen Wilson and Gene Hackman. The Davis-produced comedy feature "Dr. Dolittle 2," starring Eddie Murphy, grossed more than $113 million domestically, and the MGM film "Heartbreakers," starring Sigourney Weaver, Gene Hackman and Jennifer Love Hewitt, opened as the #1 film in the country.
Davis produced or co-produced an impressive slate of motion pictures in the 90's, including "Dr. Doolittle," starring Eddie Murphy; "Out to Sea," starring the venerable comic pair of Walter Matthau and Jack Lemmon; the blockbuster "The Firm," which starred Tom Cruise and won a People's Choice award for Best Dramatic Film; "Grumpy Old Men," which was a People's Choice award winner for Best Comedic Film; "Grumpier Old Men," re-pairing Matthau and Lemmon; "Courage Under Fire," starring Denzel Washington and Meg Ryan; "The Chamber," based on John Grisham's bestselling novel, starring Gene Hackman and Chris O'Donnell; "Daylight," starring Sylvester Stallone; "Waterworld," starring Kevin Costner; and "Richie Rich," starring Macaulay Culkin.
Davis' other feature producer credits include:
"Predator"
"Predator 2"
"The Thing Called Love"
"Fortress"
"Gunmen"
"Storyville"
"Shattered"
"Little Monsters"
"The Last of the Finest"
"License To Drive"
"Three O'Clock High"
and "The Hunted"
For television, Davis recently produced the NBC made-for-television movies "The Jesse Ventura Story" and "Little Richard," as well as the ABC/Wonderful World of Disney made-for-television movie "Miracle at Midnight" starring Sam Waterston. His NBC mini-series "Asteroid" received the highest ratings for a mini-series, telefilm or feature film presentation on television during the 1996-1997 season. Davis Entertainment also produced "Volcano: Fire on the Mountain" for ABC; the highly-rated NBC movie of Truman Capote's "One Christmas," starring Katharine Hepburn; and the popular CBS movie "This Can't Be Love," starring Katharine Hepburn and Anthony Quinn.
Davis' other television and cable credits include "Tears and Laughter," "The Last Outlaw," "Silhouette," "Voyage," "Irresistible Force," "Wild Card," "Dangerous Passion," "Curiosity Kills," and "Caught in the Act." Davis Entertainment Television is currently developing numerous series and event movies for network and cable outlets.
Davis was born and raised near Denver, Colorado. His obsession with film began as a youth when his father purchased the neighborhood movie theater, where he subsequently viewed up to 300 films a year. Davis graduated from Bowdoin College, attended Amherst College and received an M.B.A. from the Harvard Business School.
---
Buy It Now !!!
---
GORDON CARROLL's
(Producer) motion picture career spans four decades. He produced the classic Paul Newman film "Cool Hand Luke," the Jack Lemmon-Catherine Deneuve comedy "The April Fools," the Sam Peckinpah western "Pat Garrett and Billy the Kid," as well as "Blue Thunder," "The Best of Times" and "Red Heat."
---
DAVID GILER
(Producer) is a prominent screenwriter and producer who has worked extensively in film and television. Prior to producing ALIEN, he wrote the features "Myra Breckinridge," "The Parallax View," and "The Black Bird" (which he directed).
He was a Producer/Writer on the drama "Southern Comfort," co-written and directed by frequent collaborator Walter Hill, who also produced ALIEN with Giler and Gordon Carroll. Giler produced the western "Rustler's Rhapsody" and executive produced and wrote the Tom Hanks comedy "The Money Pit." Giler and Walter Hill received story credit on James Cameron's "Aliens." Other film credits include "Let It Ride" and the recent prison drama "Undisputed."
Giler was an Executive Producer on the hit HBO series "Tales from the Crypt," and wrote several episodes. He was Executive Producer on a feature film based on the series: "Bordello of Blood" and producer on "Tales from the Crypt Presents: Revelation."
---
WALTER HILL
(Producer) is a respected director known for hard-hitting action films such as "Hard Times" (starring Charles Bronson as a Depression-era bare-knuckled fighter), "The Warriors," "48 Hours" (which launched Eddie Murphy's big-screen career), "Extreme Prejudice," the Arnold Schwarzenegger starrer "Red Heat," "Geronimo" and the sequel "Another 48 Hours."
Hill and frequent collaborator David Giler produced and wrote the story for "Aliens." His other feature directing credits include
"The Driver"
"Southern Comfort"
"Streets of Fire"
"Brewster's Millions"
"Crossroads"
"Johnny Handsome"
and "Trespass."
Hill began his career as a screenwriter, penning Sam Peckinpah's "The Getaway," as well as "Hickey & Boggs," "The Mackintosh Man," "The Thief Who Came to Dinner" and "The Drowning Pool." He was an Executive Producer on the hit HBO anthology series "Tales from the Crypt."
---
WYCK GODFREY
(Executive Producer) is president of Davis Entertainment and most recently was Producer on the hit Eddie Murphy comedy "Daddy Day Care." He also executive produced the action hit "Behind Enemy Lines," and is currently producing "First Daughter" for Regency Enterprises, with Forest Whitaker directing.
Godfrey began his career as a creative executive at New Line Cinema after graduating from Princeton University in 1990 with a degree in English. In 1995, he switched to Horizon Pictures as Senior Vice President of Production before joining Davis Entertainment two years later, where he has served as President for the past three years.
He was a Producer on "I, Robot" and "The Flight of the Phoenix," both from Twentieth Century Fox.
---
Buy It Now !!!
---
THOMAS M. HAMMEL
(Executive Producer), Emmy Award-winner has most recently co-produced the Fox blockbuster "The Day After Tomorrow" and executive-produced Brian Helgeland's "The Order," starring Heath Ledger. Hammel was Executive Producer on "From Hell," starring Johnny Depp and Heather Graham and directed by Albert and Allen Hughes. He was also Executive Producer on "Fair Game," "Love Potion #9" and HBO's acclaimed "Barbarians at the Gate," for which he won an Emmy for Outstanding Made-for-Television Movie.
As a Producer, Hammel's other feature film credits include "Dungeons & Dragons" "Firestorm" and HBO's "The Burning Season," for which he received his second Emmy nomination for Outstanding Made-for-Television Movie. He also produced the telefilms "Red Alert," "Travelling Man" and "The Georgia Peaches."
---
MIKE RICHARDSON
(Executive Producer) is the publisher of Dark Horse Comics, the award-winning international publishing house he founded in 1986, and the President of Dark Horse Entertainment, for which he created "Hellboy," "The Mask" and "Timecop," as well as numerous other projects for film and television.
Richardson owns a successful comic-book retail chain, Things From Another World, as well as Them!, a pop-culture store on the Universal City Walk in Los Angeles. He has written numerous comics series, as well as Comics Between the Panels and Blast Off, two criticality acclaimed books about pop culture.
---
CHRIS SYMES
(Co-Producer) previously collaborated with AVP Writer-Director Paul W.S. Anderson on "Resident Evil," as Co-Producer; and on the 20th Century Fox Television mystery thriller film "The Sight," as Producer. He was also Co-Producer on the 1999 romantic comedy "The Match."
---
DAVID JOHNSON
(Director of Photography) worked as camera operator on several films before becoming Cinematographer on "Othello" in 1995. He then was Director of Photography on "The Mill on the Floss" and "Saint-Ex."
In 1998 he was Cinematographer on "The Very Thought of You," "Basil" and "Hilary and Jackie." "An Ideal Husband," "Toy Boys" and the TV production "Tube Tales" followed the next year.
In 2000, Johnson was Director of Photography on "Honest" and on the TV production "The Sight." More recent credits include "The Martins" and "Football," in 2001. Johnson was Director of Photography for "Joy Rider" (2002) and for Paul Anderson's "Resident Evil" (2002). "Bienvenue au Gite" was released earlier this year.
---
RICHARD BRIDGLAND
(Production Designer) was Art Director on the films "Richard III," "Saigon Baby," "Cousin Bette" and the TV production "The Tribe." He became a Production Designer on the film "Bedrooms and Hallways" in 1998.
In rapid succession, Bridgland designed the sets for "The Acid House," "Swing," "Gangster No. 1" and the television film "The Sight." In 2002 he worked with writer-director Paul Anderson on "Resident Evil." Bridgland's most recent project is "Wicker Park."
---
ALEXANDER BERNER
(Film Editor) previously collaborated with AVP director/screenwriter Paul W.S. Anderson on the box-office hit "Resident Evil." Before that he was a consulting editor on the horror film "Wrong Turn," directed by Rob Schmidt, and edited a number of German productions, including "Knockin' On Heaven's Door," "Prince Valiant," and "The Devil and Ms. D."
---
JOHN BRUNO
(Visual Effects Supervisor) won the 1990 Academy Award for Best Visual Effects on "The Abyss" and received five Oscar nominations for his work on:
"Ghostbusters" (1985)
"Poltergeist II: The Other Side" (1987)
"Batman Returns" (1993)
"Cliffhanger" (1994)
and "True Lies" (1995).
He was nominated for BAFTA Film Awards for both "True Lies" and "Batman Returns" and won a Saturn Award from the Academy of Science Fiction, Fantasy and Horror Films for "True Lies."
Other key credits include "Titanic" and "Terminator 2: Judgment Day."
Bruno worked in the Art Department on the film "The Nine Lives of Fritz the Cat" (1974) and created the title design of the Cheech and Chong comedy "Still Smokin'" (1983). He was the Storyboard Artist on "T2 3-D: Battle Across Time" (1996).
Bruno has also worked as an actor in "True Lies" and as part of the Loop Group in "In Dark Places." He was a Second Unit Assistant Director on "Floating" and "1999."
Bruno was Associate Producer on "Dead Centre on a Flat Earth" (1999), Line Producer on "Man of the Century" (1999) and Managing Producer on "West New York" (1996). He directed as well as scripted episodes of the TV series "Star Trek: Voyager" as well as the movies "T2 3-D: Battle Across Time" (1996) and "Virus" (1999).
---
Buy It Now !!!
---
ALEC GILLIS and TOM WOODRUFF, JR.
Academy Award-winning Special Effects Artists have created some of the most memorable effects ever seen on the big screen. They are responsible for making Meryl Streep's head turn backwards in "Death Becomes Her," fabricating Tim Allen's plump belly in "The Santa Clause," creating the enormous bugs in "Starship Troopers," fashioning John Travolta's giant angel wings in "Michael," and designing and modifying the changing looks of the Alien in the four "Alien" movies. Together, Woodruff and Gillis wrote the new book, AVP: The Creature Effects of ADI, which provides an inside look at all of the effects used in the movie.
Gillis and Woodruff first teamed up in 1988, forming Amalgamated Dynamics, Inc. (ADI). The company, which is dedicated to the highest standards of quality in animatronics and special make-up, quickly became known as one of the major character effects studios in the business. Their work gathered numerous accolades and awards including the Academy Award® for Best Visual Effects for the Meryl Streep/Goldie Hawn feature "Death Becomes Her." They earned Oscar nominations for "Starship Troopers" and "Alien3"
Their other feature films include:
"Scary Movie 3"
"Spider-Man" and "Spider-Man 2"
"Looney Tunes: Back in Action"
"The Santa Clause 2"
"Panic Room"
"Evolution"
"Bedazzled"
"The Nutty Professor 2"
"Cast Away"
"Wonder Boys"
"The X-Files" feature film
"Mortal Kombat"
"The Grifters"
and "Tremors."
Not content to just create the visual images, Woodruff and Gillis are personally involved in the performances of the characters. Woodruff has acted in a variety of creature and animal rolls. Woodruff actually wears the complicated Alien costume, while Gillis works a complex panel of controls. For other characters, Gillis directs a team of puppeteers. The two have worked together to create natural and realistic performances in such feature films as "The Hollow Man," "Alien Resurrection," "Alien3," "Jumanji," "The X-Files" feature, and more.
Woodruff developed an early interest in horror films as a result of watching countless late-night broadcasts of the now classic Universal Studios monster movies and the stop-motion effects of Ray Harryhausen. After seeing one of the "Planet of the Apes" films in a theater, he focused his attention on the craft of make-up and special effects. At 13, he got his hands on his father's 8mm home movie camera and has been creating his own special effects-laden films ever since.
In 1983, Woodruff joined the renowned Stan Winston to work on "The Terminator." That was the beginning of a five-year period during which Woodruff became a key coordinator under Winston and worked on such features as "Aliens" and "Predator," as well as the TV show "Amazing Stories." During this time, Woodruff began wearing the complicated costumes and make-ups of the creatures designed at the studio. His physical build and tolerance, as well as his acting ability, led to his portrayal of the tile characters in movies such as "Monster Squad" and "Pumpkinhead." In 1988, Woodruff met another of Winston's character designers, Alec Gillis.
Alec Gillis, at age 10, was already a fan of fantasy and science fiction movies. Influenced by films such as "Planet of the Apes," "King Kong," and "Jason and the Argonauts," Gillis began making his own amateur movies. At 13, he decided that creating creatures for Hollywood would be his career and he spent much of his teen years experimenting and tinkering with various special effects in his mother's garage.
Gillis' first professional job was in 1980 on Roger Corman's low-budget science fiction film "Battle Beyond the Stars." He went on to attend UCLA's esteemed film school and, after graduation, began working for some of the industry's top names in make-up effects, most notably Stan Winston. As one of Winston's closest associates, Gillis had the opportunity to hone his skills a creature designer, sculptor and supervisor.
Between effect-oriented productions, Woodruff and Gillis continue to write and develop projects using ADI as an umbrella under which their own film productions can eventually grow.
---
HARALD KLOSER
(Music) has worked extensively in film and television, in his native Germany and in the United States. His motion picture credits include the recent box-office smash "The Day After Tomorrow" for Fox, "Marlene," "The Thirteenth Floor," "The Venice Project," "After the Truth" and "The Harmonists." Kloser's numerous television credits include the biopics "Rudy: The Rudy Giuliani Story," "RFK," "Ali: An American Hero," "The O.J. Simpson Story," "If Looks Could Kill: The John Hawkins Story" and "Fatal Deception: Mrs. Lee Harvey Oswald." He wrote the music for "Dracula" (2002), "Sins of the Father," "Deliberate Intent," and many other TV productions.
Kloser has recorded albums with notable artists such as Al Jarreau, Elton John, José Feliciano and Tom Waits.
---
MAGALI GUIDASCI
(Costume Designer) was a costume assistant on Luc Besson's "Subway" before becoming a costume designer on "Kamikaze" in 1986.
She has since designed costumes for "The Big Blue," "The Passport," "La Femme Nikita," "Hors La Vie," "23:58," "The Professional," "Armageddon," "Wing Commander" and "Ecks Vs Sever." Her most recent film was "The Prince and Me."
Last updated: Tuesday, 26th May 2020 @ 8:45 BST