Information on the cast members of Aliens vs Predator movie
SANAA LATHAN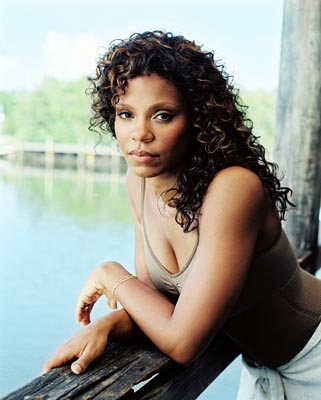 SANAA LATHAN plays explorer, adventurer, environmental technician and field guide Alexa "Lex" Woods.
Lathan co-starred opposite Denzel Washington in Carl Franklin's crime thriller "Out of Time." The film revolves around a police chief (Washington) of a small Florida town who "borrows" money from the evidence room so he can run away with the woman (Lathan) he's always been in love with. For her performance in this film, she recently received a Best Actress nomination from FilmLife (American Black Film Festival).
Lathan starred in the romantic comedy "Brown Sugar," for which she earned an NCAAP Image Award nomination for Outstanding Actress in a Motion Picture. She has also been nominated in the Best Actress category for the 2003 BET Awards for this role. For her work in writer/director Gina Prince-Bythewood's romantic drama, "Love and Basketball," Lathan received critical acclaim, including a Best Actress Award from the NAACP and a nomination for Best Actress from the Independent Spirit Awards. The film debuted to a standing ovation at the Sundance Film Festival. Notably, she reunited with director Prince-Bythewood on the HBO film "Disappearing Acts."
Lathan has also earned an Image Award nomination for Best Supporting Actress for the hit romantic comedy, "The Best Man." Written and directed by Malcolm Lee, the film is a revealing look at the more intimate side of life for a group of successful friends who are reunited when one of their college buddies gets married.
Additional feature film credits include the coming-of-age drama, "The Wood," Ted Demme's comedy "Life" with Eddie Murphy and Martin Lawrence, the sci-fi thriller "Blade" with Wesley Snipes, and producer/writer/director Chi Muoi Lo's "Catfish in Black Bean Sauce".
Lathan's television credits include a regular role on the series "Lateline" with Al Franken, and a starring role in the original movie "Miracle in the Woods" with Della Reese and Meredith Baxter.
A graduate of the Yale School of Drama, Lathan has performed on stage in numerous regional and Off-Broadway productions including "Por' Knockers" and "A Movie Star Has to Star in Black and White" at the Public Theatre. She also appeared as Isabella, the nun, in a Shakespeare in the Park production of "Measure for Measure" at the Delacorte Theatre in Central Park. She starred in New York's West Side theatre production of Eve Ensler's acclaimed production of "The Vagina Monologues".
Lathan most recently starred in the critically-acclaimed Broadway play, "Raisin in the Sun," alongside P. Diddy, Audra McDonald and Phylicia Rashad. Her performance as "Beneatha" in "Raisin in the Sun" has garnered her a Theatre World Award and a Tony nomination for Best Actress.
---
RAOUL BOVA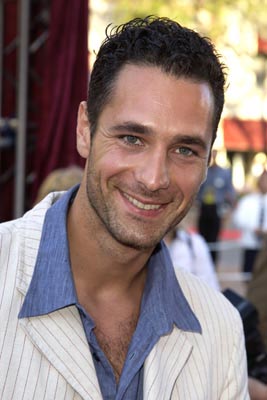 RAOUL BOVA plays dedicated archaeologist Sebastian De Rosa.
Bova co-starred opposite Diane Lane in "Under the Tuscan Sun." One of the most well-known actors on the contemporary Italian film scene, Bova debuted in "Una Storia Italiana" (1991) and won critical attention in "Comincio Tutto Per Caso" (1993), performing alongside Margherita Buy in a leading role, which gained him widespread public recognition.
Bova first achieved European fame with the film "Piccolo Grande Amore" when he co-starred with Susannah York, Burt Young and Paul Freeman. He next appeared in the successful film "La Piovra", for which he won a Telegatto, the Italian version of an Emmy® Award.
In the popular films "La Lupa" (1995) and "Palermo Milano Solo Andata" (1995), he starred with Giancarlo Giannini; in "Il Sindaco" with Anthony Quinn and Carole Bouquet; and in the film "Madame D" (2000), a French remake of the famous Madame de, he toplined with Maz Ophuls.
In "I Cavalieri Che Fecero L'Impresa" (2001), directed by Pupi Avati, Bova worked with F. Murray Abraham. He then performed in "Francesca e Nunziata" (2001), directed by Lina Wertmuller and co-starring with Sophia Loren. With "Ultimo" (1998), Bova won a second 'Telegatto'. "Avenging Angelo" (2001) marked his first appearance in an American production; the film also starred Sylvester Stallone and Madeleine Stowe. Bova played St. Francis in "Francesco" (2000).
His recent film, "La Finestra Di Fronte", directed by Ferzan Ozpetek, was the top grossing Italian film in Italy this year and won five 'David di Donatello' Awards (the Italian Oscar), including Best Film.
---
EWEN BREMNER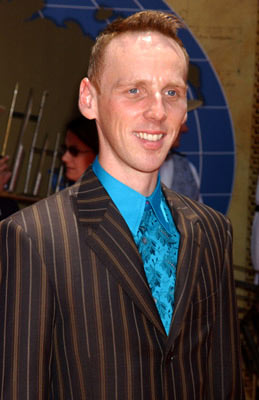 EWEN BREMNER, who plays the role of chemical engineer Graeme Miller, was born in Edinburgh, Scotland.
He co-starred as Spud in "Trainspotting" in 1996, later appearing in the films "Mojo" (1997), "Life of Stuff" (1997), "The Acid House" (1998) and "Julien Donkey-Boy" (1999).
After playing Gordon in "Paranoid" (2000) and Mullet in Guy Ritchie's "Snatch" (2000), Bremner moved to the United States to co-star in "Pearl Harbor" (2001), followed by a role in Ridley Scott's "Black Hawk Down" (2001).
His recent films have included important roles in "Call Me Irresponsible" (2002), "Sixteen Years of Alcohol" (2002), "Skagerrak" (2003) and "The Rundown" (2003).
He co-stars in the recent films "The Reckoning" and "Around the World in 80 Days."
---
LANCE HENRIKSEN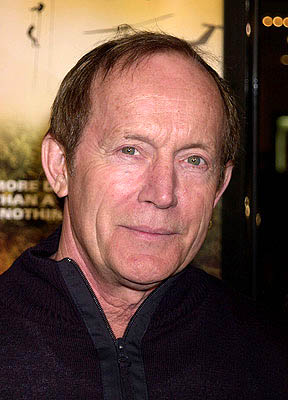 LANCE HENRIKSEN portrays billionaire industrialist Charles Bishop Weyland.
Born in New York, Henriksen studied at the Actors Studio and began his career Off Broadway in Eugene O'Neill's "Three Plays of the Sea." One of his first film appearances was for director Sidney Lumet in "Dog Day Afternoon," followed by Lumet's "Network" and "Prince of the City." Henriksen then appeared in Steven Spielberg's "Close Encounters of the Third Kind" with Richard Dreyfuss and Francois Truffaut, "Damien: Omen II" and director Philip Kaufman's "The Right Stuff," in which Henriksen portrayed Mercury astronaut Lieutenant Commander Walter Schirra, Jr.
James Cameron cast Henriksen in his first directorial effort, "Piranha Part Two: The Spawning," followed by "The Terminator," and he next featured him as the android 'Bishop' in the sci-fi classic, "Aliens." Director Sam Raimi cast the actor in "The Quick and the Dead" opposite Russell Crowe, Sharon Stone and Gene Hackman.
Henriksen's additional feature credits include Kathryn Bigelow's cult vampire film "Near Dark," "Jagged Edge," "Pumpkinhead," "The Horror Show," "Survival Quest," director Walter Hill's "Johnny Handsome," "The Pit and the Pendulum," writer/director Bruce Robinson's "Jennifer Eight," "Alien3," director Richard Rush's "Color of Night," "Powder," writer/director Jim Jarmusch's "Dead Man," Disney's animated feature "Tarzan" and director John Woo's first American film, "Hard Target," for which Henriksen received a Saturn Award as Best Supporting Actor.
Henriksen starred for three seasons (1996-1999) on "Millennium," Fox-TV's critically acclaimed series created by Chris Carter ("The X-Files"). Henriksen's performance as Frank Black, a retired FBI agent who has the ability to get inside the minds of killers, garnered three consecutive Golden Globe® nominations for Best Performance by a Lead Actor in a Drama Series and a People's Choice Award nomination for Favorite New TV Male Star. Twentieth Century Fox Home Entertainment recently released the first season of "Millennium" on DVD.
Henriksen was nominated for a Golden Satellite Award for his portrayal of Abraham Lincoln in the TNT original film "The Day Lincoln Was Shot," and he had starring roles in PBS' Emmy-winning "Dark End of the Street" and HBO's "Tales from the Crypt," "Cutting Cards" and "Yellow." Henriksen also played Charles Bronson in the television movie "Reason for Living: The Jill Ireland Story." He recently completed the TNT Original movie, "Evel Knievel," directed by John Badham and executive-produced by Mel Gibson.
In addition to his work as an actor, Henriksen is an accomplished painter and potter. His talent as a ceramist has enabled him to create some of the most unusual ceramic artworks available on the art market today.
Last updated: Tuesday, 26th May 2020 @ 9:08 BST