Penny for your thoughts?
by Robert_Wren
---
&nbsp | &nbsp Free 4 All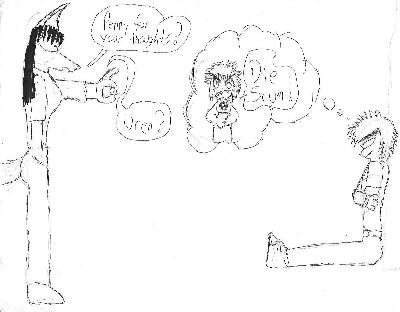 Who ever said money can't buy you happiness...was darn right! I drew this in ten minutes, so I didn't want to erase the stupid pencil lines...was too tired. Anyways, the wolf-chick to to the left is (the avatar of) Wrens sister. And, you guessed it, the evil kid is moi.