Species: Predator
by the_demigod
---
| AvP 2 by Monolith
Predator outline [Go to Species: Marine] [Go to Species: Alien] [Discuss in Forums] Predator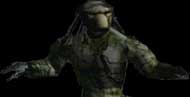 You're down on LV1201 doing what you do best- Hunting. Some mishaps occur forcing you to shift your focus to battling the humans that occupy certain areas of the planet. Weapons: Wristblades Ammo Type: NONE Ammo Capacity: NONE Primary Fire: Quick strike Secondary Fire: Hard strike [allows trophy collection]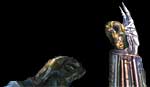 Combi Stick Allows trophy collection. Ammo Type: NONE Ammo Capacity: NONE Primary Fire: horizontal slice Secondary Fire: vertical [overhead] slice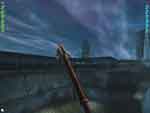 Net Gun Allows for delivery of nicely packaged specimes for a leisurely kill. Ammo Type: Nets Ammo Capacity: 9 nets per packet Primary Fire: standard fire Secondary: NONE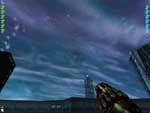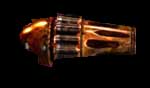 Shoulder Cannon [Plasmacaster] Ammo Type: Plasma charges Ammo Capacity: Connected to energy supply Primary Fire: Standard fire Secondary: Power Up Shot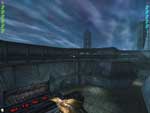 Plasma Pistol Ammo Type: Electrical energy pulses Ammo Capacity: Connected to energy supply Primary Fire: Direct fire [large blast] Secondary Fire: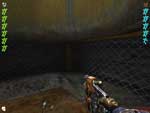 SpearGun Ammo Type: Barbed spears Ammo Capacity: 9 spears per clip Primary Fire: Standard fire Secondary Fire: tri-shot

Spear refil is available too!! where?? he he he..."Seek and ye shall find" saith the Bible.

Throwing Disc Home-on-Target when Vision Mode is properly selected. Ammo Type: Disc Ammo Capacity: 1 Primary: Throw

Remote Bomb Ammo Type: small throwable bombs Ammo Capacity: 9 Primary Fire: place bomb/throw Secondary Fire: detonate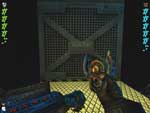 Equipment: Medicomp Another name for a medpack. Uses energy, so you need to be well charged up before any revitalisation occurs. Secondary fire puts out flames. Problems? Yes. You get knocked out of cloaking mode. You scream [just like in the movies], so EVERYONE knows where you are.

Cloak Simply put: you're invisible. Problems? Yes. Uses your energy, so use it sparingly.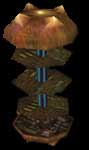 Energy Sift Device Energy generator tool. Problem: yes. Makes you stick out like a naked Pred on Earth's crowded beach. Light and noise maker. Unlcloaks you as well.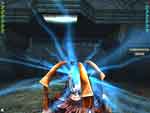 Charge Emitter Pred hacking device. Uses an electrical charge to override human-made [ie. pathetic] locks and control devices.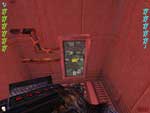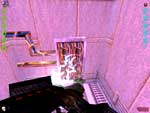 Vision Modes Provided to you curteousy of the Face mask [which has a propensity to fall off from time to time]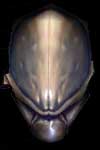 Normal mode: just what it says.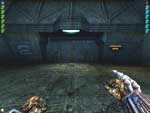 Predtech mode: good for tracking OTHER Predators. Makes finding your Disk a lot easier.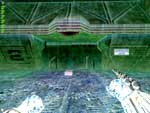 Thermal mode: perfect for tracking humans. People glow in various colours [according to the various temperatures]. Allows auto-tracking ON humans.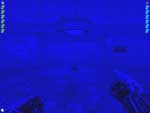 Electromagnetic Spectrum mode: perfect for tracking aliens. They glow silery, while everything else is dark red. Auto-tracking ON aliens.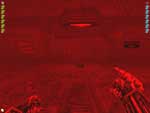 Zoom Mode: A sniper's tool. Zoom up to 3 times. Best use? In conjunction with Spear Gun. Head shots are messily enjoyable. [Go to Species: Marine] [Go to Species: Alien] [Discuss in Forums]