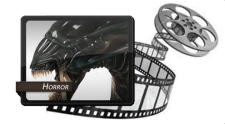 Prometheus has landed !!!


Prometheus hits the cinemas this weekend.

Available in both 2D and 3D !!!




It's been a long time since we had any good additionas to th genre, and this is set to deliver everything we have been waiting for!
Read More...
---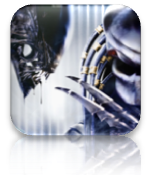 A few updates
As a few of you noticed the other week the site had an update.

The scripts been updated, things have had a few tweeks. AJAX will be enabled very soon.

The News Submission and User Registration functions are currently dissabled due to huge amounts of auto-spam-bots, damn those spammers !!!


Don't dispare, they will return very soon!

Also, contents been reviewed, some went missing when we migrated servers. It's all back !!!

Enjoy ;)
Read More...
---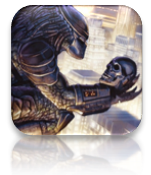 A Lethal Pact
For a long while Da'yeyinde and myself have been working on a fiction that deals with a distraught out cast male Yautja and his strange relationship with a human of similar fate...

A Leathal Pact

Enjoy,

Mar and Da'Yeyinde.

******

"NOW WITTNESS WHAT BECOMES OF THOSE WHO DISGRACE THE HONOUR OF THE COUNCIL, WHOM THE WARRIORS OF THIS WORLD ARE BORN KNOWING…"
The faces of hundreds of Yautja, warriors, females and even children watched every movement, every breath and every grimace of his face as the whip came down on his bare back, wet blood flew every time the whip was flung back for the next strike, the disgraced male knew the council sought him to come across as weak, but deep in his heart, he knew was he had done was right. The pain was immense, but he would not cry out, he would not give them that, they stripped his honour, his stature, they took his life away, but he would not let them take his pride, not in a million years…
Read More...
---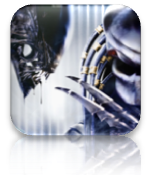 Game Give away !!!
A New Year and a new beginning!

I hope you all have had a great time over the last few weeks and now it's going to get even better !!!

The great people at Vivendi Universal Games have provided us with copies of the PS2 version of Predator: Concrete Jungle

So, we will be giving away copies of this game over the coming weeks.

Answer our questions to get your little hands on a free copy!!!
Read More...
---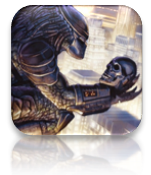 More walkthroughs posted!
Loads more walkthroughs have now been posted. If I was to list them, we would be here all day.

We now have listed walkthroughs for levels 1 to 18 !!!

Go on have a browse, Predator: Concrete Jungle section.
Read More...
---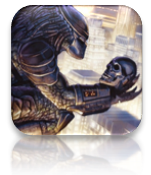 Continued Predator: Concrete Jungle Walkthroughs
We have been continuing to upload more of the Official Walkthroughs for the most recent member of the Aliens vs Predator Genre, Predator: Concrete Jungle.

Have a browse in out section relating to this game for the full list of available walkthroughs.

In the last week, we have uploaded the walkthroughs for:

Level 4

Level 5

Level 6

Level 7


Enjoy ;) !!!
Read More...
---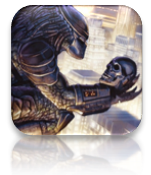 Predator: Concrete Jungle
We have 2 more walkthroughs for you for the Predator game.

Level 2

&

Level 3


These are from the officialwalkthrough, if you have your own segguestions and comments feel free to post them up in the forums !!!
Read More...
---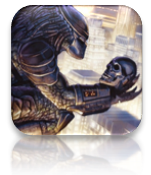 Screen Shots of Predator game
I have set up a dedicated section in our gallery for Predator: Concrete Jungle game related pictures.

There are also screen shots from the game to give you the initial taster of the game.


Post your favourite screenshots and share it with all of us!!!
Read More...
---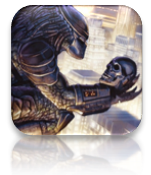 Walkthroughs
We have brought you the walkthrough for Predator: Concrete Jungle.

Head on over and have a look on how to complete Level1.

Also, post your comments in our forums on what you think about the game.


...more to come soon
Read More...
---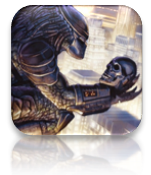 New Predator Game info coming soon...
We have been working hard to bring you loads of new stuff for the new Predator: Concrete Jungle game.

Check back soon to start discovering the truth....
[enough with the X-Flies chit-chat]


In the mean time we have a new poll on your current opinions on the new member of the AvP Community

Voice your opinions now...
Read More...
---